Detailed Product Description

50Watt fiber laser deep engraving machine for metal
XIANRUI is China manufacture of fiber laser marking machine,laser engraving machine,laser cutting machine,co2 laser marking machine,cnc router,wood cnc router for furniture,crafts or cabinet making,cnc laser cutter,marble engraving machine,cnc turning lathe machine,edge banding machine,multi heads cabinet economic cnc router.
You can get solutions and applications for metal deep engraving laser machine
Metal deep engraving laser machine with 50watt fiber laser source is mainly used for deep engraving on metal surface and non-metal surface,such as guns,firearms,stainless steel,aluminum,brass etc metal.The deep fiber metal engraving machine also can cut thin metal sheet.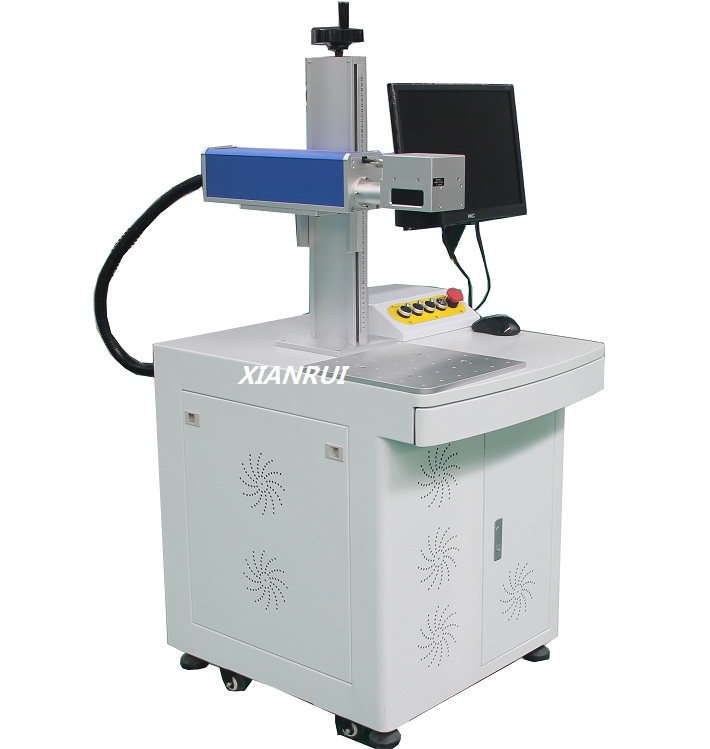 Fiber laser deep metal engraving machine also called laser metal engraving machine,
metal laser engraving machine,laser engraving machine for metal,laser deep engraving
machine,metal deep engraving machine,metal laser deep engraving machine,laser metal
engraver,metal laser engraver,cnc metal engraving machine,automatic metal engraver,
metal laser marking machine,3d laser engraving machine for metal
Machine Characteristics of metal laser marking machine:
1.High speed with galvanometer;
2. Small volume,light weight;
3.Low power, consumption power is less than 500w
4.Completely air cooling,low energy;
5.No influence of the severe environment and temperature change. If no power, battery and car cigarette lighter can be used for working;
6.Greatly reduce the depreciation cost, satisfying customers' stable large qantities produing.
Application industry of metal laser deep engraving machine:
Applicable industry:gold & silver jewellery,sanitary ware,food packing, tobacco products,medicine packing, medical apparatus and instruments, watches &glassware,auto accessories, electronic hardware
Applicable materials: gold & silver, stainless steel, ceram, plactic, glass, stone, leather, cloth,bamboo and so on
Applicable show:auto accessories marking, tobacco products marking, beer bottle marking,ring marking, electronic products marking
Details Display of Fiber laser deep metal engraving machine:
---
Laser source of fiber engraving machine,100000 hours lifetime,Raycus/Max/IPG optional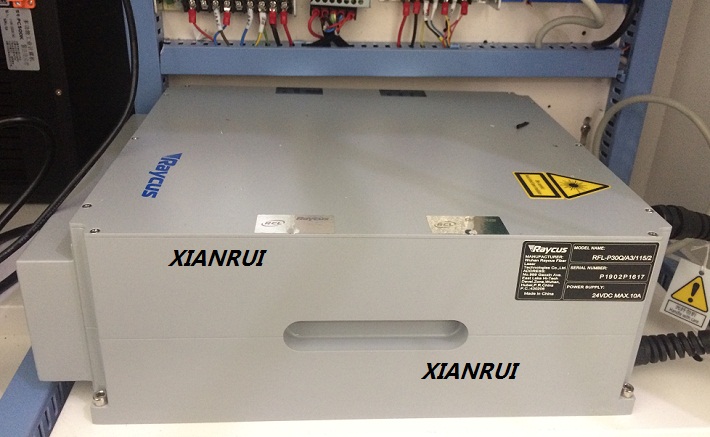 Galvo Lens and Field Lens of metal deep engraving machine
---
Galvo lens equipped with automatic scanning system, friendly operation process.
Field Lens, Compact size. Suitable for harsh environment, friendly interface.
Control Buttons of

name plate engraving machine
---
Humanized controller button,safe and convenient,dust proof design for buttons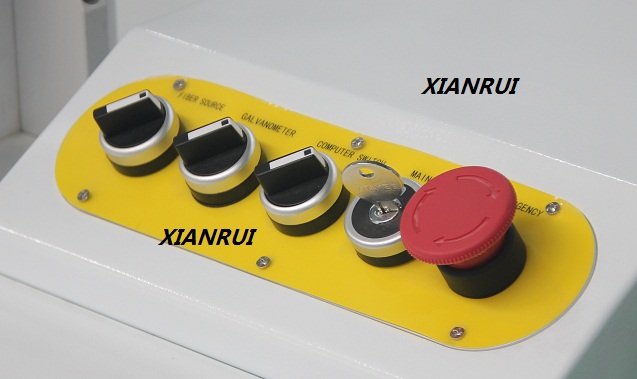 Work Platform of small metal engraving machine
---
Aluminum work table,flat and smooth,compact structure,Simple interface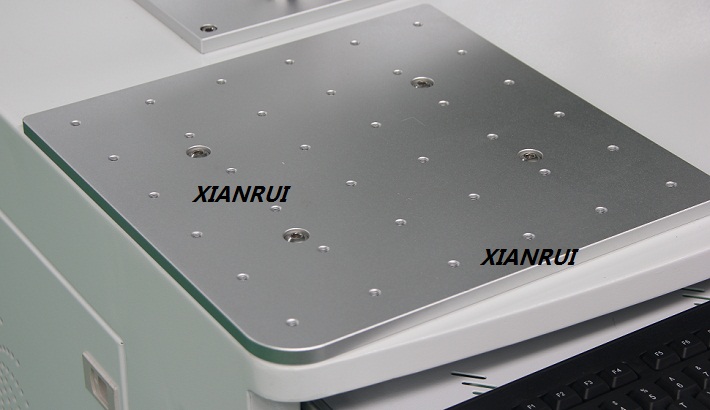 Wires of metal tag engraving machine
---
Aviation plug,
ensure thousands of times torsion and bending stress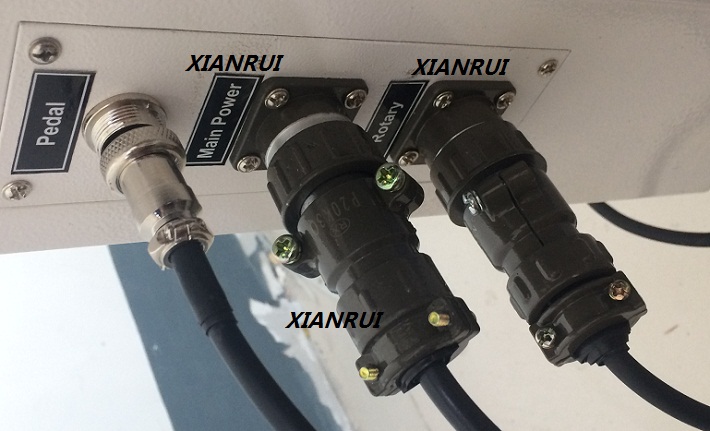 Control Software of metal nameplate engraving machine
---
Easy to learn,friendly operation process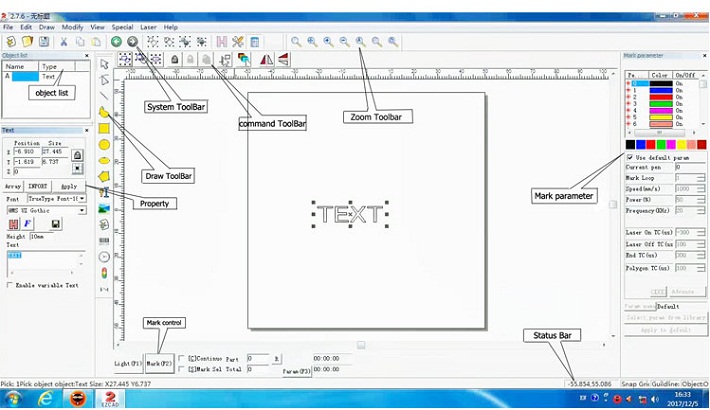 Wooden Package of fiber laser engraving machine
---
Small CBM,save shipping cost ,easy for air shipping or sea shipping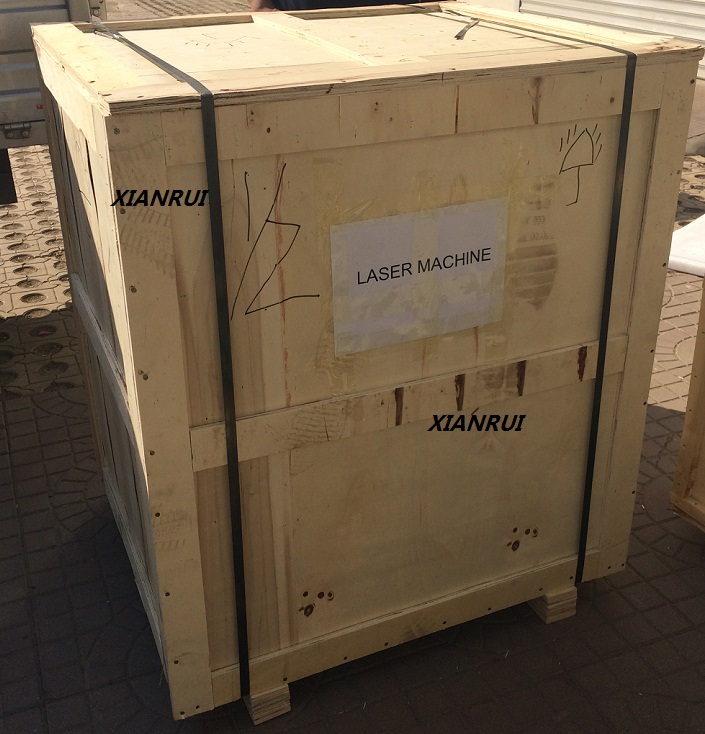 Optional Parts of metal plate engraving machine
Rotary device for round object marking,such as cylinder metal/plastic part,pen...

Technical parameters Of metal laser engraving machine price
| | |
| --- | --- |
| Technical parameters | XR20W Fiber laser marking machine |
| Laser Source | Raycus/MAX/IPG as optional |
| Laser power | 10w/20w/302/50w as optional |
| Wavelengh | 1060nm |
| Beam quality | m2<1.5 |
| Laser Repeat frequency | ≤100 KHz |
| Marking Scope | 110*110mm |
| Optional Marking Scope | 50*50/150*150/175*175/200*200/300*300mm |
| Marking Depth | ≤1.2mm |
| Marking Speed | ≤12000mm/s |
| Minimum Line Width | 0.01mm |
| Minimum character | 0.05mm |
| Repeated accuracy | ±0.001mm |
| Consumpation power | ≤500W |
| Power supply | 200V/50Hz/10A |
| Cooling mode | Air cooling |
Work samples on metal and non-metal materials ,

marking machine for steel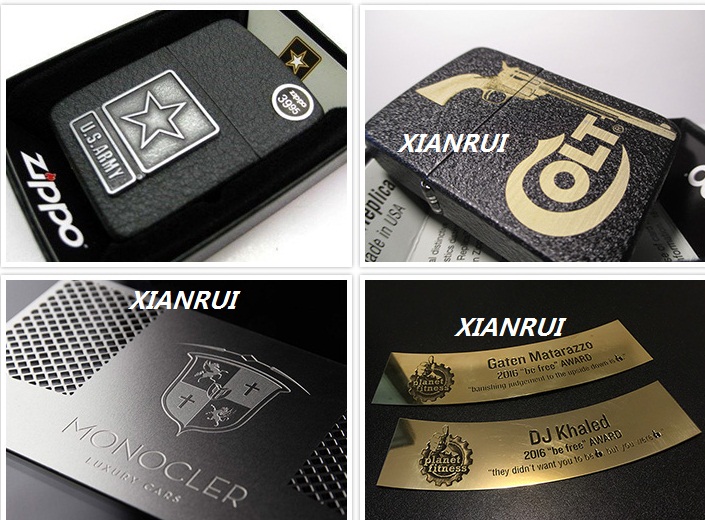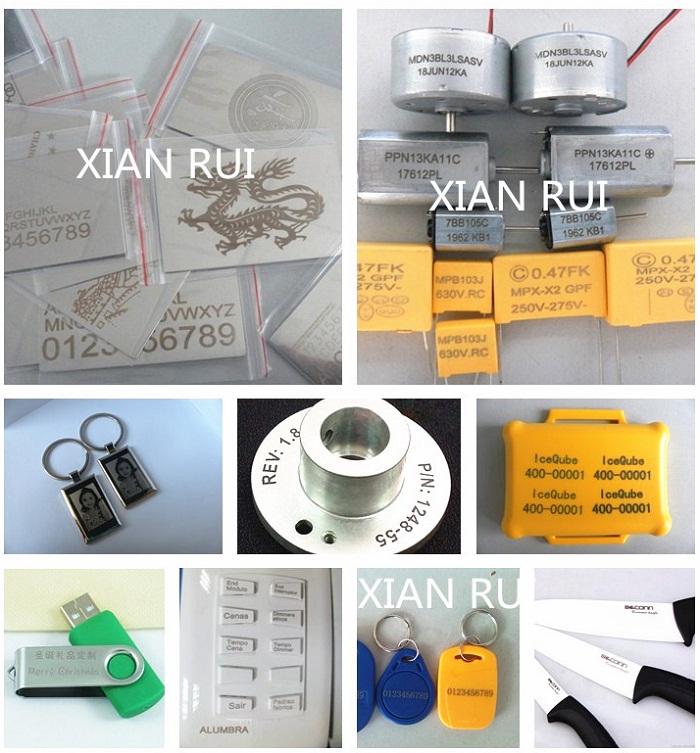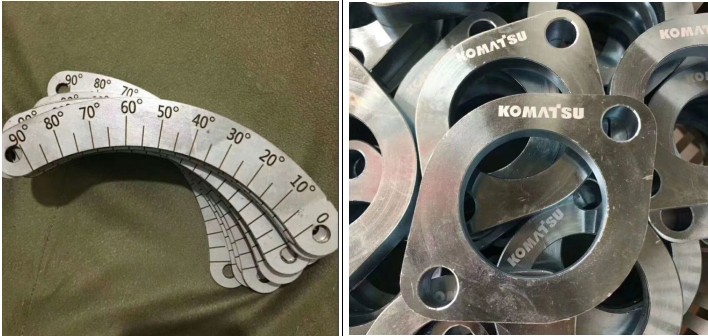 BUYER'S Reviews for fiber laser deep engraving metal machine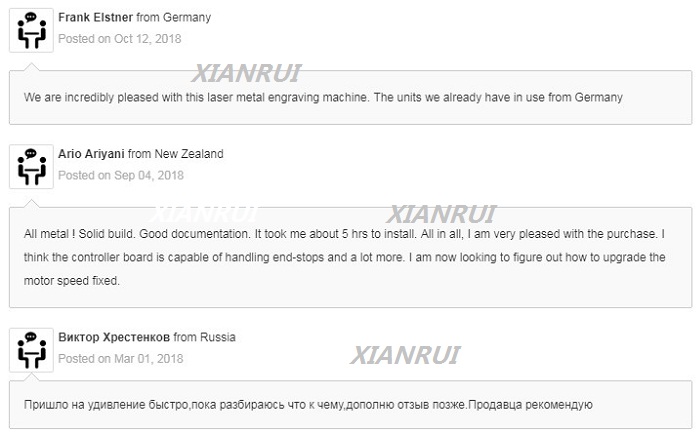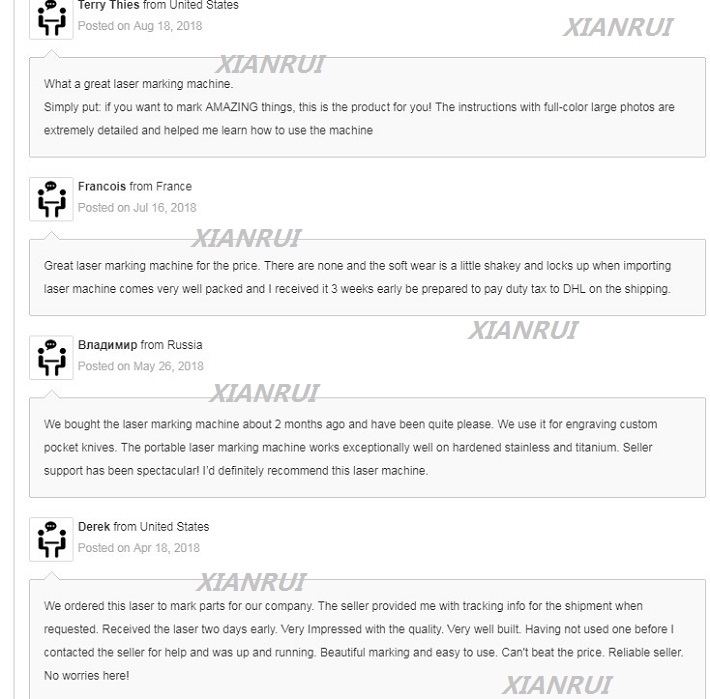 Tell or send us your mark object,if possible,we will free mark samples for you and send mark video to you at the same time.
if you like our machine and want to know more: